We love tea, so a trip to Malaysia wouldn't be complete without visiting the Cameron Highlands famous for its tea plantations – beautiful terraces stretching over the hillside as far as the eye could see. We visited the Boh Plantation where I met Suberamanium.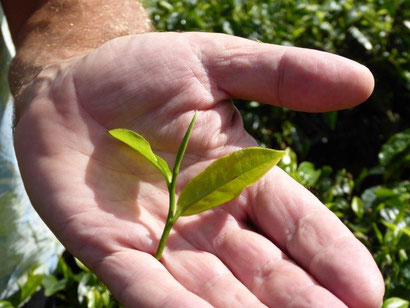 What its all about the growing tip of Camellia sinensis.
Unfortunately uncontrolled development is eating into the surrounding forest and horticulture.  Loss of habitat and siltation of streams are serious issues.
The Cameron Highlands are also very productive horticulturally with strawberries being one of the main crops.